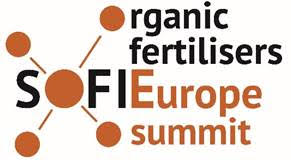 Day 1: Tuesday 17th January 2023
09.00 hr | Conference Registration

---

10.00 hr | Opening and context

---
Welcome, housekeeping, objectives of this working meeting: ESPP
Oliver Sitar, European Commission (DG AGRI); The fertilisers supply and price crisis – opportunities for organic (secondary carbon-based) fertilisers

Alberto Persona, Ferticon / S&P; Overview & future of the organic fertilizing market in Europe

11.00 hr | Agronomic benefits

---
Agronomic benefits of organic fertilisers and soil health.
Verena Pfahler, Fachverband Biogas; Biogas digestates and soil fertility – an overview
Maurice Evers, Lumbricus.nl; Agronomic success of organic carbon based fertilisers requires knowledge about their role in the soil
Andrea Schievano, EU Joint Research Center (JRC); Research organic and organo-mineral fertilisers

13.00 hr | Market & Technologies


---
New technologies and applications.
Laia Llenas Argelaguet, BETA Technological Center; Fertimanure fertilising products: Biorefineries for recovering nutrients from animal manure
Thijs Kapteijns, Protix; Organic fertilizer produced by Black Soldier fly insect larvae
Mark Kragting, Tema Process; Granulating Organic fertilisers using Fluid bed dryers as a granulator
Emma Burak, Yara; The assessment of organo-mineral fertilisers as a viable commercial product in the UK
Esteve Casòliba, Unimer; Organo-mineral study in coffee crops, a comparative experience

15.00 hr | Circular & Climate Change Action


---
Circularity, soil regeneration and carbon footprints of organic fertilising products.
Leon Fock, Eurofema; Carbon footprint of organic fertilisers
Harald Mikkelsen, Koppert; Carbon sequestration as a result of the nitrogen content of fertilisers
Peter Hammond, CCm; The elimination of waste and pollution, the retention and reuse of CO2 combined with organic materials and the regeneration of soils

18.00 - 20.00 hr | Networking cocktail


---
Day 2: Wednesday 18th January 2023
(Coffee from 8h00)

09.00 hr | Regulation introduction


---
The Fertilising Product Regulation. National fertilisers regulations. Notified Bodies. Animal By-Products regulations.
Theodora Nikolakopoulou, European Commission (DG GRO); Explanation of the latest European Fertilising Products Regulation regarding PFC 1.A Organic Fertiliser, PFC 1.B Organo-Mineral Fertilisers & PFC 3 Soil Improvers
Finbarr O'Regan, Irish Government; Local registration of organic and organo mineral fertilisers

Chiel Tettelaar, EFCI Register; CE registration of organic fertilisers using Module B&C of the Conformity assessment procedure
Chris Atkinson, iFoam
Dorottya Lőrincz, Certrust; Explaining pitfalls of CE registration in practice

10.50 hr | Q&A on EU Fertilising Products Regulation (FPR 219/2009) implementation


---
Participants can put their questions to the European Commission, Notified Body and other organisation experts on application of the FPR to organic fertilisers and their placing on the market
Panel Members; European Commission, Irish Government, iFoam, EFCI Register, Certrust, ESPP, Eurofema, Ecofi, Fertilizers Europe

13.50 hr | Perspectives and panel discussion


---
Defining the perspectives in a panel for the organic and organo-mineral industry and what are the pitfalls of this industry.
Panel Members; EU COM AGRI, Fertilizers Europe, ECOFI, EUROFEMA, European Biogas Association, European Compost Network

15.45 hr | Close


---