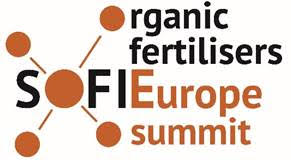 Day 1: Tuesday 17th January 2023
09.00 hr | Registration

---

10.00 hr | Opening and context

---
Welcome: ESPP, Eurofema, ECOFI, Fertilzers Europe, IFS
Oliver Sitar, European Commission (DG AGRI): the fertilisers supply and price crisis – opportunities for organic (secondary carbon-based) fertilisers

Pekka Pesonen, Copa-Cogeca: the importance of organic fertilisers for European farmers
Jacob Hansen, Fertilizers Europe: complementarity between mineral and organic solutions to achieve balanced fertilisation

Alberto Persona, S&P|Fertecon: overview & future of the organic fertilising market in Europe

11.25 - 12.00 hr | Break


---

12.00 hr | Agronomic benefits

---

Verena Pfahler, Fachverband Biogas: biogas digestates and soil fertility – an overview
Maurice Evers, Lumbricus.nl: agronomic success of carbon-based fertilisers requires knowledge about their role in the soil
Andrea Schievano, EU Joint Research Center (JRC): reserach organic and organo mineral fertilisers
12.55 - 13.55 hr | Lunch


---

13.55 hr | Market & Technologies


---

Laia Llenas Argelaguet, Fertimanure: Fertimanure fertilising products: Biorefineries for recovering nutrients from animal manure
Thijs Kapteijns, Protix: organic fertiliser produced from Black Soldier Fly insect larvae
Emma Burak, Yara: the assessment of organo-mineral fertilisers as a viable commercial product in the UK
Mark Kragting, Tema Process: granulating organic fertilisers using Fluid bed dryers as a granulator
Esteve Casòliba, Unimer: organo-mineral study in coffee crops, a comparative experience
16.00 - 16.35 hr | Break


---

16.35 hr | Circular Nutrients & Climate Change


---
Leon Fock, Eurofema: carbon footprint of organic fertilisers

Peter Hammond, CCm: the elimination of waste and pollution, the retention and reuse of CO2 combined with organic materials and the regeneration of soils
Harald Mikkelsen, Koppert: carbon sequestration as a result of the nitrogen content of fertilisers

17.50 hr | Cocktail reception


---
Day 2: Wednesday 18th January 2023
(Coffee from 8h00)

09.00 hr | Regulation introduction
---
The Fertilising Product regulation – state of implementation – interaction with national fertilisers and with Animal By-Products regulations
Ana-Lucia Crisan, European Commission (DG GRO): EU Fertilizer Regulations
Laura van Scholl, NMI: Technical study in support of a Guidance document Fertilisers
Finbarr O'Regan, Ireland Department of Agriculture and (pending) AdCo (EU FPR Member States market surveillance authorities administrative cooperation group): registration of organic and organo-mineral fertilisers
Murray Smedley, Barkwith Associates Limited: practical experiences & GB position
Giulia Laura Cancian, EBA: Completing the nutrient cycle


10.40 - 11.15 hr | Break
Giel Tettelaar, EFCI Register (Notified Body): CE registration of organic fertilisers using Module B&C of the Conformity Assessment procedure
Dorottya Lőrincz, Certrust (Notified Body): explaining pitfalls of CE registration in practice & Module D 1


12.05 hr | Q&A on EU Fertilising Products Regulation (FPR 219/2009) implementation


---
Participants can put their questions to speakers above and to experts from Eurofema, ECOFI and Fertilizers Europe


13.10 - 14.15 hr | Lunch


---

14.15 hr | Perspectives and panel discussion


---
Company presentation and market perspectives: Irmgard Leifert (ECN), Karlien Vermeiren (DCM), Luuk Braam (Ferm-O-Feed)

Panel members: Antoine Hoxha (Fertilizers Europe), Jessica Fitch (ECOFI), Leon Fock (EUROFEMA), Giulia Laura Cancian (European Biogas Association), Irmgard Leifert (European Compost Network), Martin Alm (EFPRA)
16.05 hr | Close


---
POSTERS
Mari Eronen, Mikko Rahtola - LAB University of Applied Sciences. New possibilities in manufacturing recycled fertilizers in Finland.
James Dowers, Ryan Higginbotham, John Williams (ADAS), David Chadwick (Bangor University), Tom Misselbrook (Rothamsted, North Wyke). Acidification of slurry and digestate – Impacts on ammonia emissions and nitrogen use efficiency.
Novafert project. Novel procedures and sustainable guidelines to enhance the use of alternative fertilisers.
Śniatała Bogna, Sobotka Dominika, Mąkinia Jacek (Faculty of Civil and Environmental Engineering; Gdansk University of Technology). Technologies for N and P recovery from wastewater vs. market readiness for the product reuse
Renate Weiß and Susfert team. Design of biobased and bioactive fertilizer coatings.
G. Noriega-Hevia, A. Mayor, A. González-Míguez, A. Sánchez, L. Rodríguez, C.M. Castro-Barros. WalNUT: Closing wastewater cycles for nutrient recovery.
Theodore Welby, Ruben Sakrabani, Nick Girkin (Cranfield University). Evaluating efficacy of carbon capture based organo-mineral fertilisers (OMF) to meet crop demands.
Kenny L. Brown, H. Aarts, M. Nyvold (N2 Applied). On-farm plasma treatment of livestock slurry and digestate produces nitrogen fertiliser while reducing environmental emissions
Ana Robles Aguilar, Margherita Genua, Maarten De Coninck, Nimisha Edayilam, Nagore Guerra Gorostegi, Erik Meers, Laia Llenas Argelaguet. Nutrient recycling community: A platform to exchange knowledge and good practices between relevant initiatives and European projects related to nutrient recycling.
Ricardo Paúl Ipiales, A. Sarrión, E. Diaz, A.F. Mohedano, M.A. de la Rubia. Optimizing nutrient recovery by hydrothermal carbonization of biomass waste.
Antonio Scialletti (SBS Steel Belt Systems SRL). RecOrgFert PLUS: the organic fertilizer to reverse desertification
Isabel Ranschaert. Fertira – Premium Organic Fertilisers