SOFIE3 Conference and meeting on "Bio-Based" Nutrients
The 3rd edition of the SOFIE conference on organic and organo-mineral fertilisers industry will take place on the 16-17 January 2024, Brussels (Plaza Hotel) & hybrid.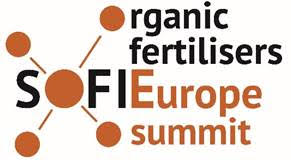 SOFIE is the only industry meeting place for organic-carbon-based fertiliser producers, distributors, advisory, technology suppliers.
SOFIE3 will cover:
🔹policy and market
🔹agronomic benefits, in particular field trials and case studies
🔹processing from divers input materials to consistent products for farmers
🔹application best practices, e.g. co-application with mineral fertilisers, biostimulants
🔹environment, carbon benefits, LCA, Circular Economy
🔹business models and product success stories

Speakers already include European Commission (DG AGRI and DG GROW), Copa-Cogeca, S&P/Fertecon, ADAS, Nutriënten Management Instituut, NoBos (EFCI Register), Yara, Fertilizers Europe, EEB/ECOS, IPS Konzalting ...
Don't miss our updates on the SOFIE3 conference.
SOFIE3 is co-organised by ESPP, Eurofema and Fertilizers Europe, with support of the International Fertiliser Society and SILC Fertilizzanti.

SOFIE3 will be followed by ESPP's meeting on Defining "Bio-Based Fertilisers" and FPR "solely biological origin" (18th January 2024 - Brussels and online). More information available here.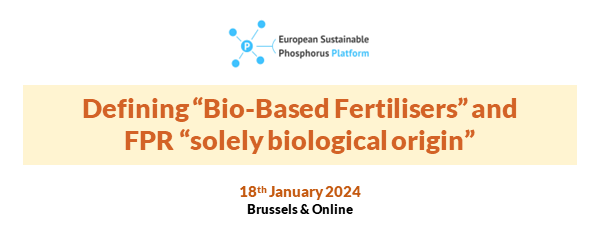 → Registration for both events is now open here ←