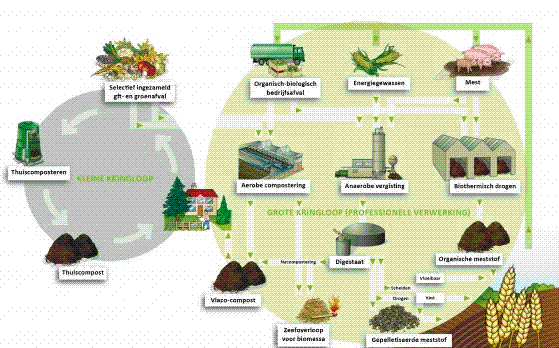 Vlaco is appointed by the Flemish Waste Authority OVAM to implement quality control for the biological treatment of biowaste. To perform this, Vlaco developed a quality assurance system through independent certification. The Vlaco Quality Assurance Scheme is based upon the principles of auto control and includes integral chain management.
For guaranteed optimal quality the ingoing biowaste, the treatment process and the final product are monitored. The reasoned use of the final product is also considered. In case of conformity with the certification requirements, a biological treatment process is granted with a Vlaco-certificate. This quality certificate is issued for one or more final products, assuring that the waste becomes a material when properly used as a fertiliser or a soil improver. In Flanders, VCM, Inagro and Ghent University are also investigating how nutrients (N, P and K) can be recovered from the digestate, either for valorization as a fertiliser or as raw materials for the chemical or fertilizer industry. This research is conducted in the framework of the Interreg NWE-project ARBOR and the MIP-project Nutricycle.

The phosphorus is reused as fertiliser in different products derived from digestate. We are looking for further treatment options for the different nutrients in the digestate e.g. phosphorus in animal nutrition, chemistry, pharmaceuticals, inorganic fertilisers, organic fertilisers and soil improvers.

There are about 40 anaerobic digestion plants in Flanders that combine energy production and nutrient recycling.
Facts & Figures
An anaerobic digestion plant with a capacity of 40.000 tonnes input/year produces about 36.000 tonnes whole digestate. In most cases this digestate is further dried to 1.500 to 2.000 tonnes of dried digestate.

Whole digestate
Average composition: 0,4% N, 0,38% P2O5, 0,4% K2O, 6,1% organic matter, 9,3% dry matter
Can be used as a fertiliser in agriculture, but in many cases the whole digestate is thermally dried and exported.

Thermally dried digestate
Average composition: 2,3% N, 3,48% P2O5, 2,17% K2O, 52,4% organic matter, 86,6% dry matter
Process: thermal drying of whole digestate or separated solid fraction of digestate. End products (dried digestate) are granules, pellets or powdery product

Investment: For an anaerobic digestion plant with an input capacity of 40.000 tonnes/year (1050 kWhe) the investments are about € 6.000.000 (incl the post-treatment).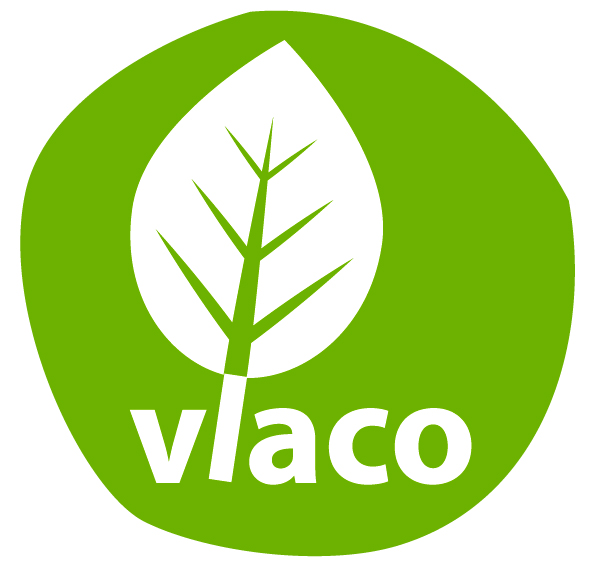 More information:
website: Vlaco / www.vcm-mestverwerking.be