NuReSys - Agristo and Aquafin N.V.
The NuReSys-P technology enables to produce struvite pellets (2-3mm diam) which can be separated from the sludge (effluent from UASB reactor). Struvite has a crystal structure that is pure and can be reused as a slow fertilizer.
OVAM (the Flemish Waste Agency) considers struvite as a product and FAVV (Federal Agency for Food Safety) has declared that struvite can be used as fertilizer. Depending on the origin, the struvite needs additional clearance to be used as fertilizer in the food industry.
NuReSys-P uses two reactors which allows to separately control all parameters. In the first reactor the pH is increased by air stripping; in the stirred "crystallisation reactor" MgCl2 is added and reacts with the available P and N thus forming NH4MgPO4•6H2O, also known as struvite, which can be harvested.
The plant is operational since 2009. By using the NuReSys-P the cost for chemicals + energy + maintenance is increasingly lower than before. The payback period is less than 5 years.


Facts & Figures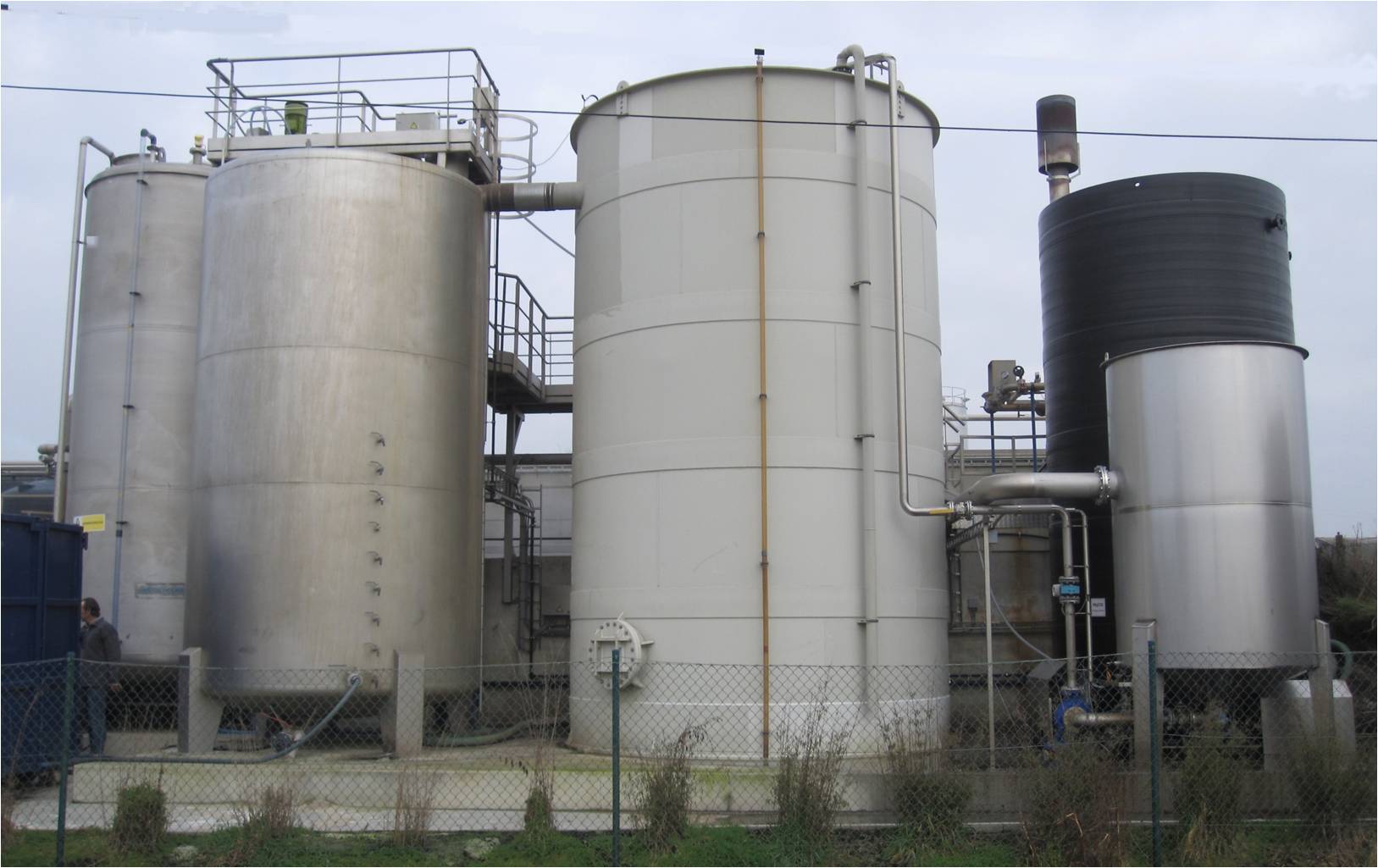 Phosphorus product: Struvite
Volume 50m³/h
PO4-P concentration in: 120ppm
PO4-P concentration out: 20ppm
Type of technology: Crystallisation reactor with MgCl2
Investment: €486.000

More information:
website: NuReSys
youtube: How it works