US dairy company Newtrient launches online selection tool for manure nutrient recycling technologies and suppliers
Newtrient is a new technology and social innovation company established by US dairy industry leaders to improve the sustainability of manure nutrient management, with the aim of converting manure from a problem for farmers into an economic opportunity. Its members represent over half of total US milk production.
The online catalogue of manure nutrient management technologies and suppliers aims to provide information to dairy farmers and their advisors, but also to facilitate and accelerate development of promising technologies by working with selected suppliers to incubate, test and pilot implement technologies.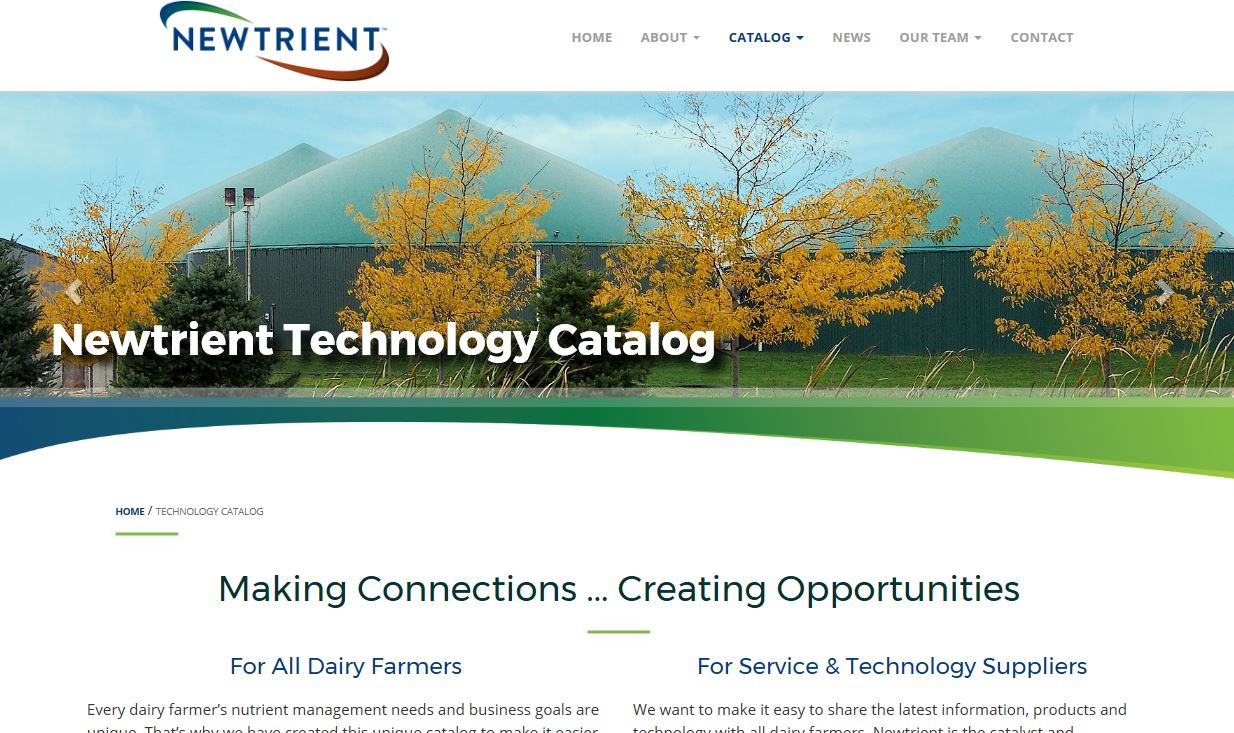 Newtrient's objective is to assess all manure processing and nutrient recycling technologies, including anaerobic digestion, nitrification-denitrification, solids-liquids separation (centrifuge, screw-press, air flotation and others), composting, thermal processes and recovery of energy, bedding, fibres or nutrients (phosphorus recovery, ammonia stripping …). 250 were examined, and 180 identified as currently operating in the North American market and are included in the searchable catalogue. Of these, 60 specifically address nutrient recovery.
For each company and technology, information scoring is provided on nine aspects covering commercial viability, economic & industry value and transparency & interaction:
Commercial viability: operational history, operational reliability and market penetration
Economic and industry value: capital cost, operations and maintenance cost, value proposition (i.e. economic, environmental and/or social benefits delivered to the farm)
Transparency and interaction: vendor information sharing, case study provided by vendor, customer reviews
Newtrient labels some of the suppliers/technologies as "Recognised" (scoring high marks on the nine technology criteria and about which Newtrient is comfortable with what the technology does what it claims to do) or "Emerging Technology" (identified as promising and heading in the right direction).

Newtrient online manure technology catalogue: http://www.newtrient.com/Catalog/Technology-Catalog

Return to the SCOPE In Press section.