University of Applied Sciences and Arts Northwestern Switzerland (FHNW)
Applied environmental research and development at the University of Applied Sciences and Arts Northwestern Switzerland (FHNW) is performed by the Institute for Ecopreneurship (IEC) which is part of the School of Life Sciences (HLS).
The core activities of the IEC at the FHNW include Environmental Technologies, Resource management and Environmental Biotechnology. It possesses lab facilities such as pilot-scale lab, trace analysis lab and radioisotope lab, which are all equipped with cutting-edge devices. Different membrane pilot-plants and bioreactors are available. Molecular biological methods for microbial characterization are at hand, as well as microscopic equipment.
The IEC is well connected in the EU R&D community and has been involved in numerous large EU projects including coordination of five projects. The environmental technology group of the IEC is led by Professor Michal Thomann. Research activities in the group are mainly focused on various types of water and wastewater treatment as well as resources management. The group has close contacts to companies and institutions involved in implementing full scale phosphorus recycling. This is required by the Swiss Waste regulation with a transitional period until 2026.
Past and current FHNW projects in phosphorus recycling include:
Umfeldbeobachtung Klärschlammentsorgung Kanton Zürich, 2009. Economic and environmental evaluation of waste treatment trains including phosphorus and energy recovery in view of full-scale implementation 2015 in Canton Zürich.
Securing access to phosphorus in developing countries, the case of Egypt, 2010. Material flow analysis of phosphorus in Egypt coupled with stakeholder dialogue.
P-Rex, 2012-2015. Sustainable sewage sludge management fostering phosphorus recovery and energy efficiency. FHNW lead WA2 (recovery from sludge) and WA5 (market, legal and regional aspects related to implementation) and also worked on cost evaluation and piloting of recovery from ash.
Innovative P-recovery from Sludge 2013-2015. Cooperation Switzerland Bulgaria project involving P-recovery from wastewater using industrial byproducts.
Pyrophos 2014-2020 Pyrolysis and thermal purification of heavy metals in sewage sludge for recycling as a marketable fertilizer.
Passage- 2016-2017 Marketable phosphoric acid from sewage sludge ash.
Inspirewater- 2016-2020 Recovery of phosphoric and sulphuric acid from pickling baths.
Phos4You- 2016-2021. Demonstration of recovery and recycling of phosphorus in Northwestern Europe. FHNW enables Swiss networking and information sharing for implementation and links Swiss mono-incinerators to European technologies.
PNRW- 2018-2020 Implementation of Phosphorus Recovery in North Rhine-Westphalia. FHNW described 11 mature phosphorus recycling solutions with factsheets and a multicriteria characterization.
nextGen- 2018-2022 Water systems and services for the circular economy. FHNW performs cost assessment of 4 phosphorus recycling technologies based on pilot and full-scale results.
MoReco- 2021-2023 Experimental study on sustainable waste management and resources recovery from hydrothermal gasification of sewage sludge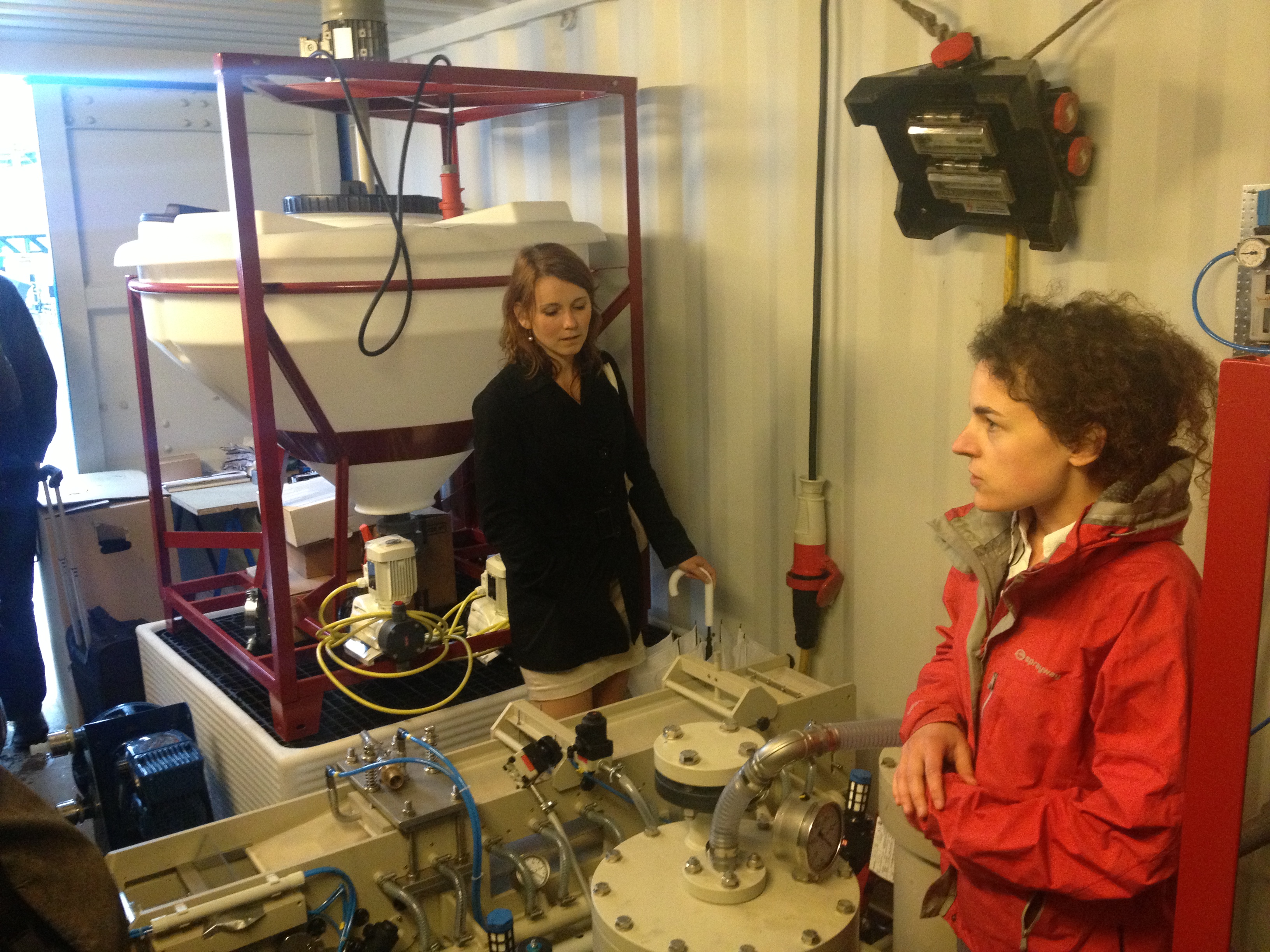 FHNW pilot sewage sludge ash extraction plant at ARA Rhein near Basel. Unit operations: Leaching, filtration, crystallisation. Capacity: 10 kg ash per hour.
Contact
University of Applied Sciences and Arts Northwestern Switzerland
School of Life Sciences
Institute for Ecopreneurship
Dr. Anders Nättorp
Hofackerstrasse 30
CH-4132 Muttenz, Switzerland

https://www.fhnw.ch/en/about-fhnw/schools/lifesciences