Process & contact
Spodofos (ThermusP)
Updated 2/2022
Input materials
Ashes from sewage sludge incineration and bone meal, precipitated phosphate salts (struvite, calcium phosphate …).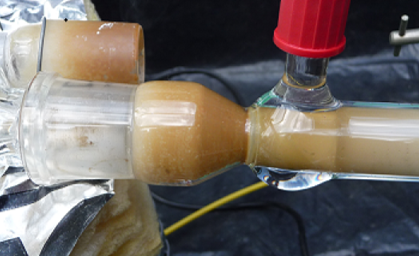 STOWA report on Spodofos 5/1/2022 "Spodofos: witte-fosforproductie uit slibverbrandingsassen. Eerste evaluatie van de duurzaamheid en technologische en economische haalbaarheid"
Output products
P4 (white phosphorus).
High aluminium-content slag (may find specific uses).
Ferrophosphorus (low value by-product).
Volatiles (lead, zinc, other heavy metals) to recycling or disposal.
Process description
Secondary aluminium (post-consumer, low quality) is heated to 600°C with the ash (or other input materials), resulting in a solid-solid, exothermic thermite reaction, raising the temperature to > 1800°C.
Unlike in conventional P4 reducing furnaces (using coke and electricity), pre-sintering of the input materials is not necessary, electrical power use is minimal, and carbon-monoxide is not generated.
External heat energy is only needed for preheating the input materials, because of the intrinsic energy content of the secondary aluminium.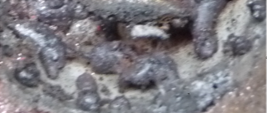 Operating status
Laboratory experiments at 100g scale to date (end 2021) and thermodynamic modelling.
Pilot development underway