Process & contact
DUCTOR
Input materials
Nitrogen-rich manure, in particular poultry manure
Output products
Liquid nitrogen fertilizer with 5% nitrogen as soluble ammoniac form and Corg = c. 10% of dry solids (see HERE)
Solid fraction of digestate, dried and pelletised as NPK fertilizer or soil improver with high organic content
The liquid N fertilizer has obtained USDA Organic Farming compliance.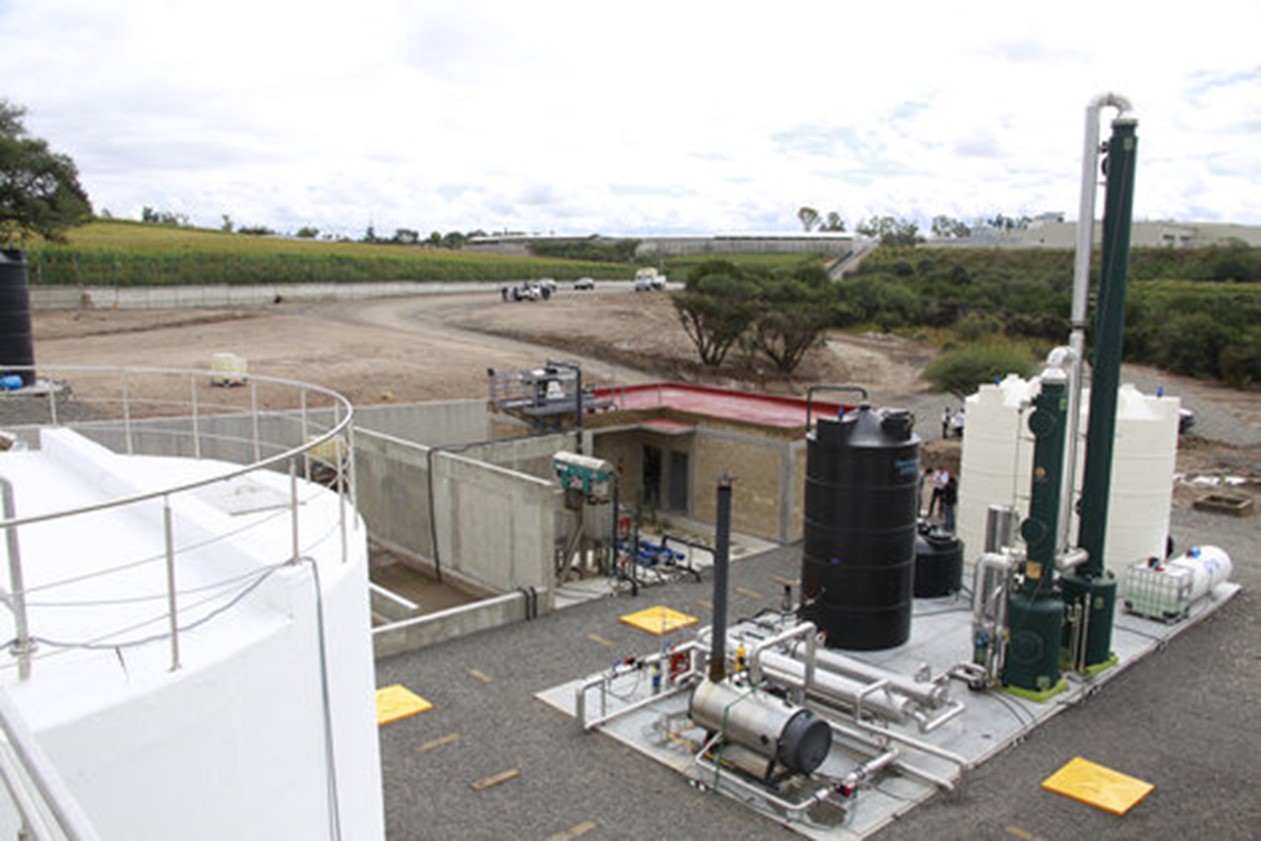 Process description
The Ductor process integrates anaerobic digestion (biogas production) and fertiliser production. The nitrogen recovery upstream of the digester improves biogas production by reducing inhibition by ammonia in the digester. The resulting fertiliser products are adapted to farmers' needs.
Operating status
One full-scale installation operating in Jalisco, Mexico, since 2019, treating c. 3 000 tonnes/year of chicken manure (30% DM).
One installation under commissioning in Haren (Emsland, Lower Saxony, Germany) treating c. 8 000 tonnes/y chicken manure (40% DM)..
Projects in planning stage in Sweden and in the USA.