Process & contact
Members of ESPP / DPP
Pearl (Ostara), producing CrystalGreen fertiliser product
Contact: Matt Kuzma
NuReSys www.nuresys.be Contact:
Struvia (Veolia) Contact:
Phosphogreen (Suez)
Contact
AirPrex (CNP) Contact:
PHORWater pilot plant, Calahorra wwtp Spain, 10 kg struvite/day, already operated for two years. Contact
Parforce: https://parforce-technologie.de
Contact:

Input materials
Applicable on different liquids containing soluble phosphorus: sewage works, food processing, mining or industry, manure, biogas digestates, source-separated urine …
In sewage works, struvite precipitation is only practicable in WWTPs operating biological P removal (EBPR), usually with sludge digestion (AD).
Only orthophosphate (dissolved PO4 ions) in the liquid can be recovered.
Two options, with different constraints and resulting product quality:
- downstream of sludge dewatering
- upstream of dewatering
Other phosphate salts can also be precipitated, e.g. (magnesium potassium phosphate) or calcium phosphates (e.g. brushite). For brushite, AirPrex has a 1 m3/h pilot (CalPrex)
Output products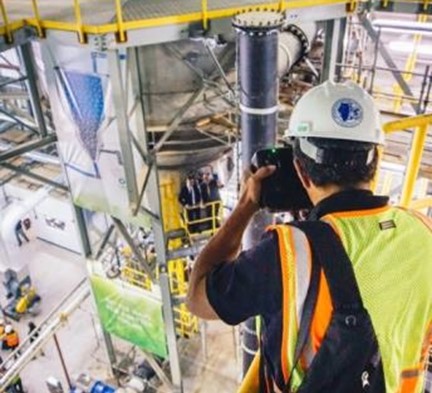 Struvite, useable directly as a fertilizer or in blended products.
Has added value as a slow-release, low leaching, non root-burning fertiliser.
Over 50 studies show that struvite is plant available an effective fertiliser (see SCOPE Newsletters n°s 43, 121, 122)
EU Fertilising Products Regulation criteria for recovered struvite proposed are under finalisation (see final STRUBIAS report Sept. 2019).
Recovered struvite already has End-of-Waste status and EU 2003/2003 fertiliser validation in a number of countries.
Process description
Struvite (magnesium ammonium phosphate) is precipitated (or "crystallised") from a liquid stream, eg. sludge or sludge digestate, sidestream, dewatering liquors. pH is increased to above 7 (de-gassing, alkali dosing) and magnesium is often added. Wide range of different reactor types (fluidised bed, stirred …).
Product quality and characteristics are extremely variable depending on process, operating conditions and input liquor (where the process is situated in the sewage works), with outputs ranging from 'sludge' (mix of struvite, organics, water …) through to high quality, dry, size-sorted prills.
Only around 10-20% of sewage works inflow P is recovered in struvite applied to sludge liquor, but this can be increased by treating also sewage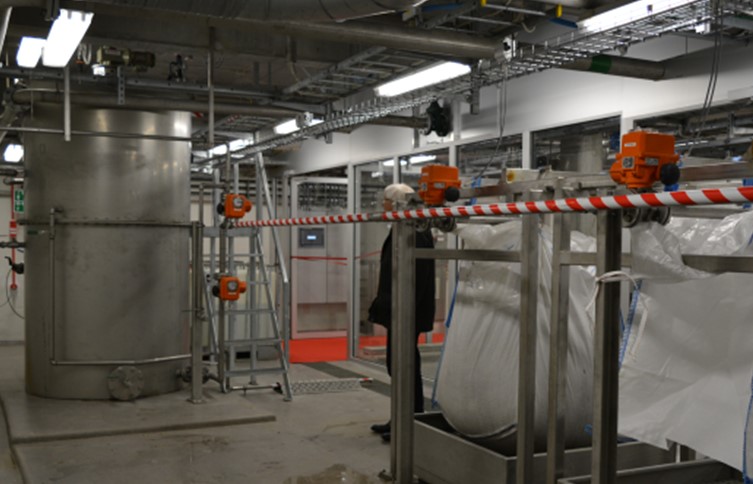 works sidestream return flows and/or by P-release processes, see "Enhanced struvite precipitation".
Operating status
Around 100 full scale struvite units operating in sewage works and other waste water treatment worldwide. Some units have been operating for > 10 years.
The world's biggest installation to date is Ostara at Chicago Stickney WWTP, producing around 9 000 t/y of struvite.
Biggest plant in Nordic Europe is Phosphogreen at Marselisborg WWTP, Denmark. Capacity 200 t/y of struvite.
Veolia (Struvia) also offers compact installations, and has also demonstrated struvite recovery on a bio-P WWTP without AD (LET Brazil 2017).
Operating plants on other streams include NuReSys unit at Clarebout Potatoes (Belgium) producing around 440 t/y of struvite.
Photos (from the top)
Ostara.
Veolia Struvia compact full-scale installation Helsingør, Denmark (35 t struvite/year, operating since 2016).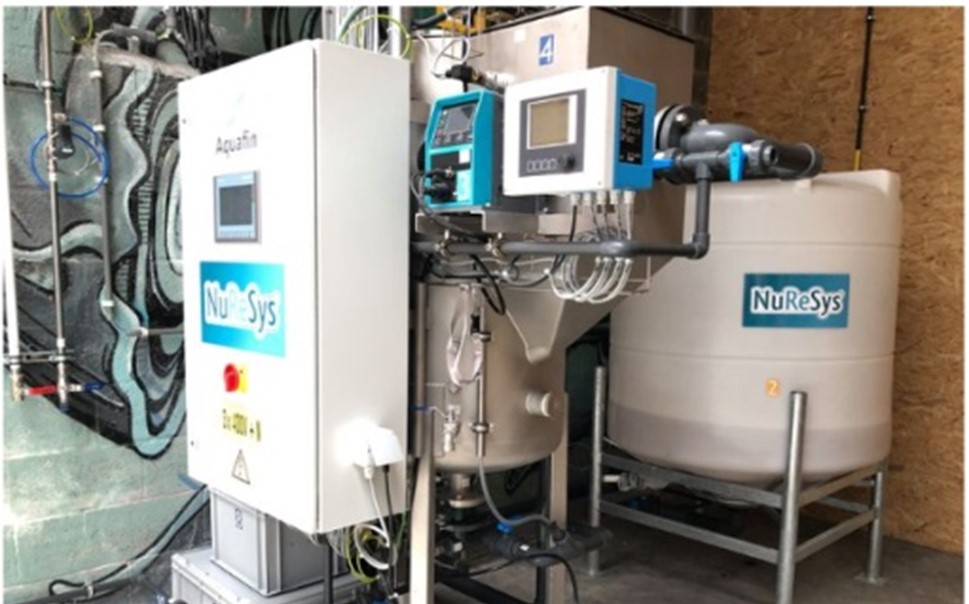 NuReSys struvite recovery from urine ( 200 l/day); Kruitfabriek Vilvoorde, Begium.