Process & contact
PHOS4Green (Glatt)
https://www.phos4green-glatt.com/innovation-78.html
Contact:
Updated 10/2021
Input materials
Sewage sludge incineration ash
Output products
P or NPK fertilisers
Process description
Ash is reacted with phosphoric acid to make the P-content of the ash more plant available. Other elements can be added in this suspension (N, K, Mg, S, trace elements). The resulting material is then granulated to produce fertiliser pellets.
Heavy metals, iron, aluminium, silica and other minerals present in the sewage sludge remain in the final product.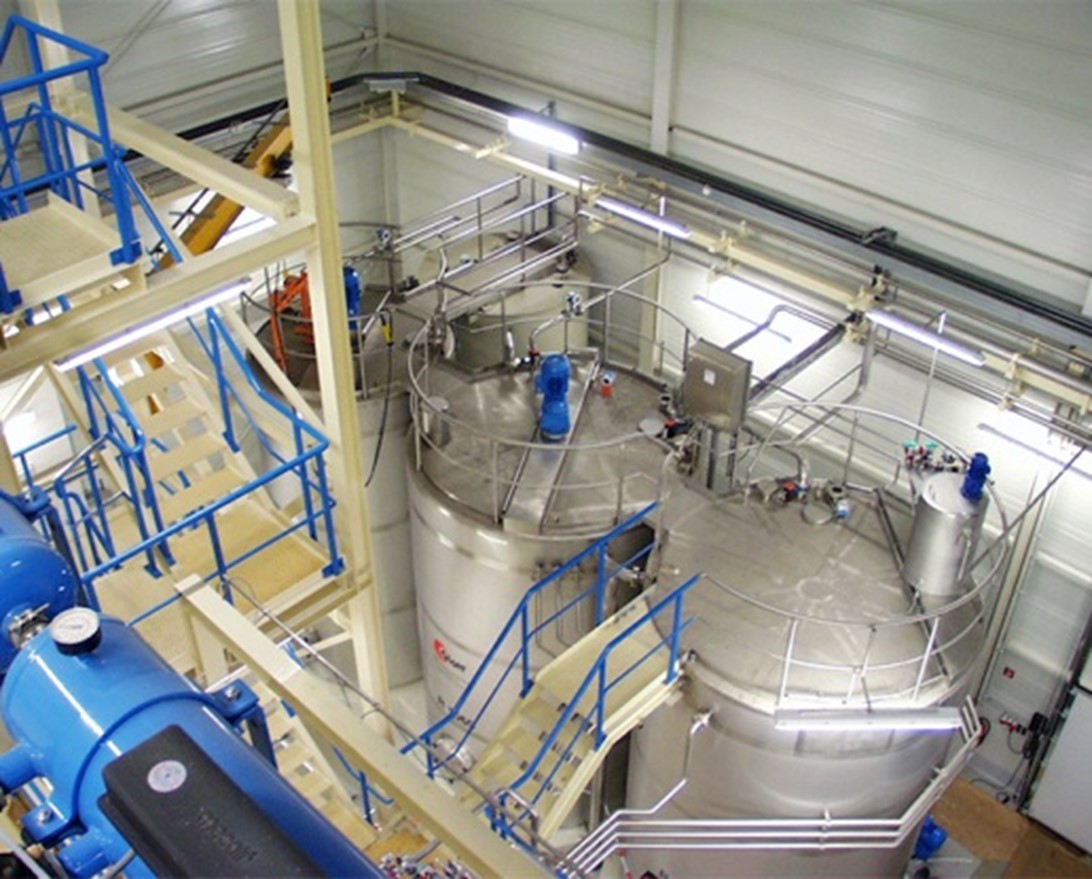 Recovery rate (P in final product / P in input ash): c. 100%
Iron and aluminium in input ash are transferred into final product
Heavy metals are not removed.
Operating status
Lab and pilot scale plants tested in Glatt's Technology Center in Weimar. Pilot of up to 30 kg/h input ash operated continuously for a number of multi-day trials for different input materials.
Photo above: A full-scale plant (30 000 t/y ash) was commissioned June 2021 at Haldensleben (Germany) with Seraplant.
Photo below: Glatt experience in fertiliser granulation