Process & contact
Member ESPP, DPP
http://easymining.com
Contact:
Updated 05/2023
Input materials
Fly ash from municipal solid waste incineration
Output products
Potassium chloride, Sodium chloride and calcium chloride – as separate salts. Ammonium sulphate
The salts are of high quality and suitable for industrial use and fertilisers.
Process description
Fly ash is reacted with process water to dissolve calcium, sodium and potassium. Sulphates are then precipitated with calcium. The solid fraction is separated by vacuum filtration. The remaining solution is treated for heavy metal removal by precipitation, and soluble organics are removed by activated carbon. The treated brine is up-concentrated by recirculation, then undergoes ammonia removal and recovery (as ammonium sulphate). After removal of ammonia, the brine is evaporated and three different salts are recovered: potassium chloride, sodium chloride and calcium chloride. The salt separation is based on differences in the solubilities of the salts involved. The clean condensate can be recycled in the process or be used for other purposes.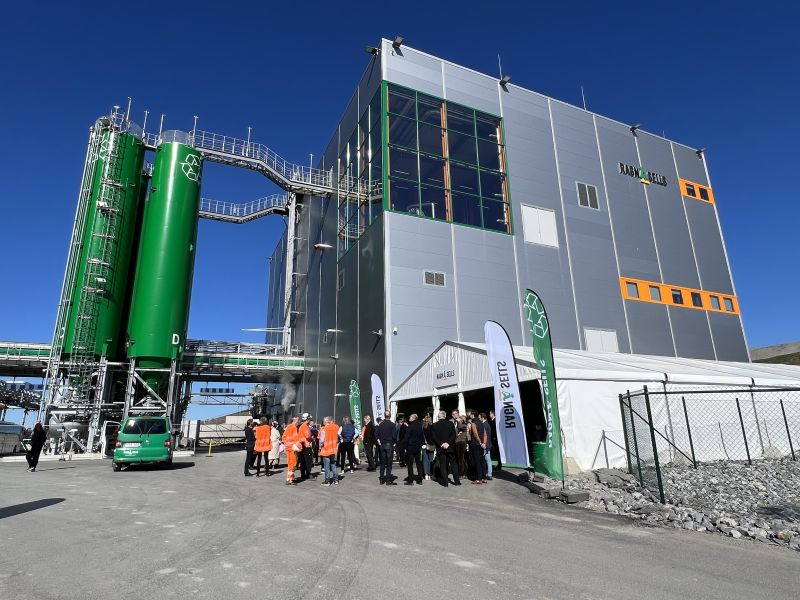 Recovery rates: information to follow
Operating status
A first full scale plant has been running since April 2023 at Ragn-Sells waste management plant, Högbytorp, near Stockholm, Sweden. This plant has a capacity of 130 000 ton fly ash per year, producing approx 3 500 t/y (dry) potassium chloride, 7 000 t/y (dry) sodium chloride and 32 000 t/y calcium chloride (36% solution).